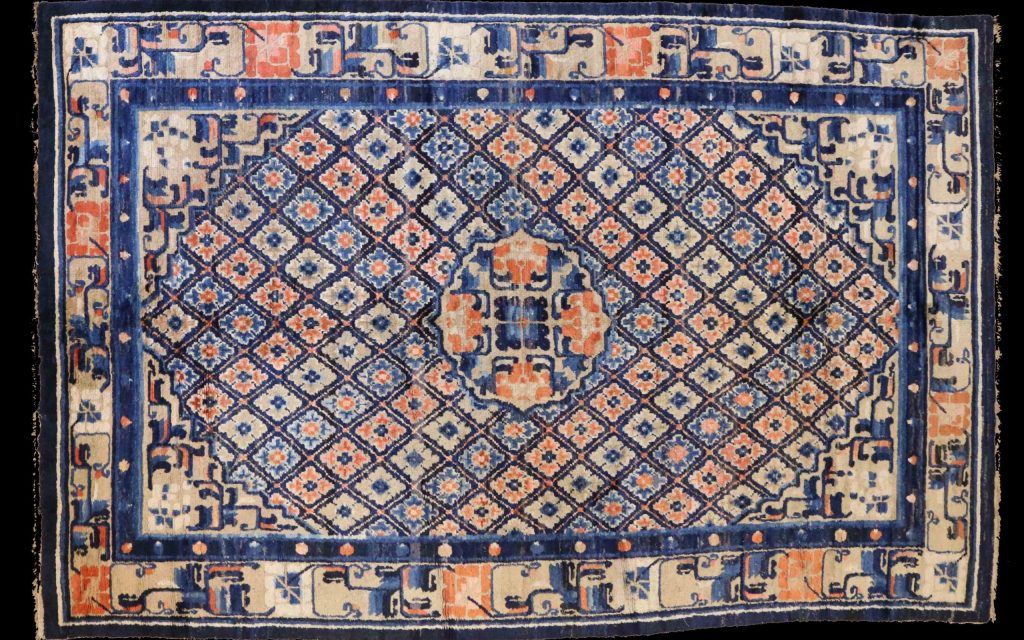 Oriental Chinese Rugs
The art of rug making in China reached its peak between the 16th and 19th centuries, with many individual styles evolving from different regions. Chinese rugs, while still considered oriental, differ from many other types originating from these areas.
In China, beauty and design would often prevail over the finesse of the rug. The result of this would often be courser knotting than other oriental rugs. Quality woolen antique weavings from China are rare and their historical interest often makes them a worthwhile financial investment.
The symbols and designs used in Chinese rugs are different from their contemporaries. Unlike many rugs, the Chinese use symbols for decoration and these often have specific meanings. Dragons and ornamental art from each region are an emblem of Chinese rug weaving. Other symbols often used include birds, exotic flowers, and scenes of mountains. The Chinese characters for "longevity" and "good fortune" are also quite commonly incorporated into the designs of the rugs. While hand-made Chinese rugs were crafted beautifully for hundreds of years, the 20th century brought a more western influence that eroded the quality and design in some of these rugs. Therefore, the modern Chinese rugs can be vastly different from their antique counterparts. Old style rugs range from quite finely woven to very coarsely woven and have short pile unlike the heavier, tight, weave of the modern Chinese piece. Antique Chinese rugs bring to mind blue and orange colouring but many of the older ones used red cherry, apricot and yellow.
More modern rugs, produced in China during the 1920's and 1930's, were an attempt to broaden the appeal and lower the price of Chinese rugs. They have a more open and spacious design than other Oriental rugs. While many of these rugs are still sought after, the style is in very different to earlier rug making traditions.
Chinese rugs are some of the most collectible in the world today. Much of their popularity stems from the fact that they have a different style than other rugs of similar age. Their unique look makes them sought after by both collectors and consumers.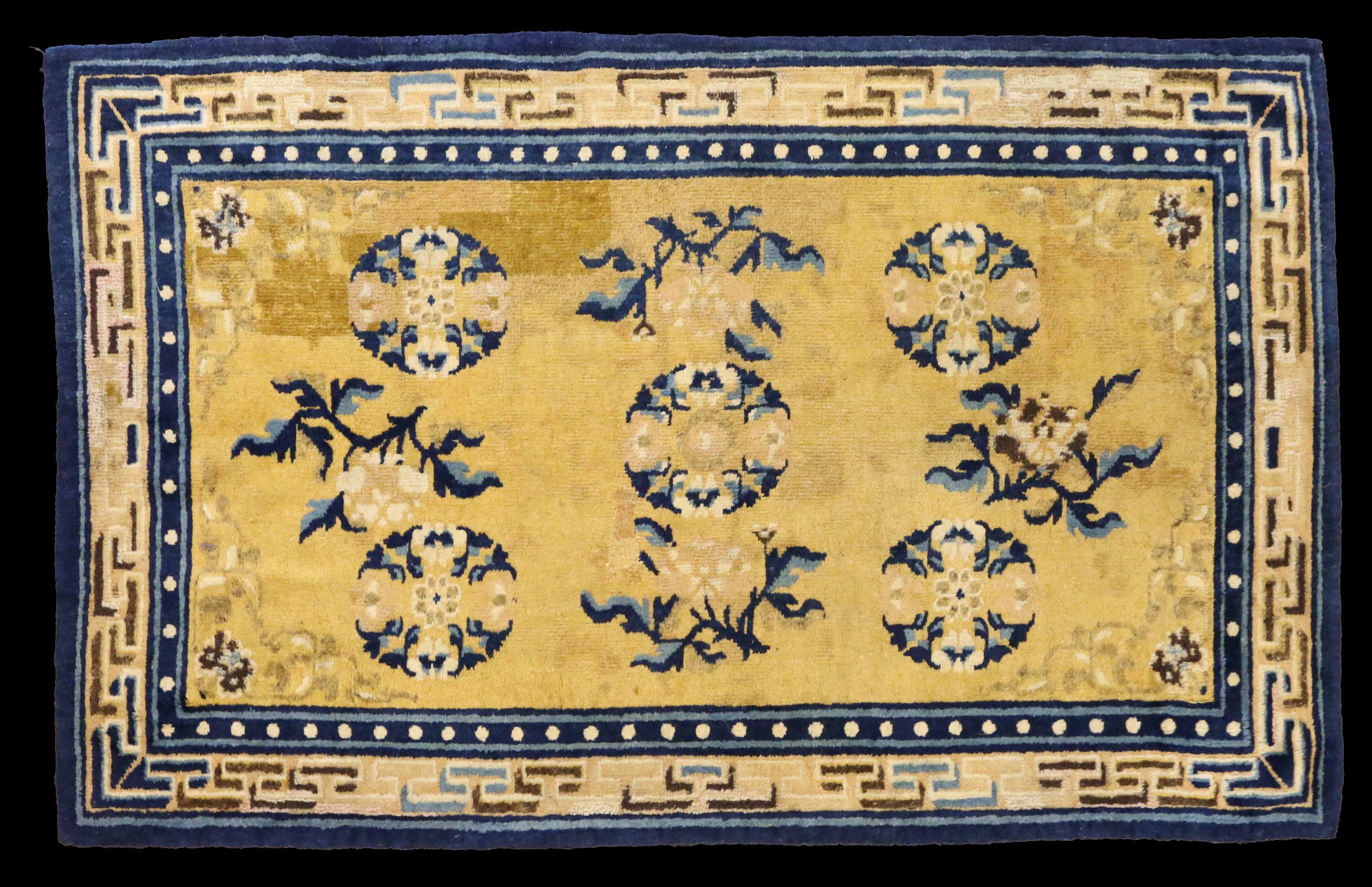 A Chinese rug is an artful addition to any home, and a quality hand-woven rug will last for years to come. If you would like to purchase one of these beautiful pieces, contact us in our gallery and view our collection on this website.