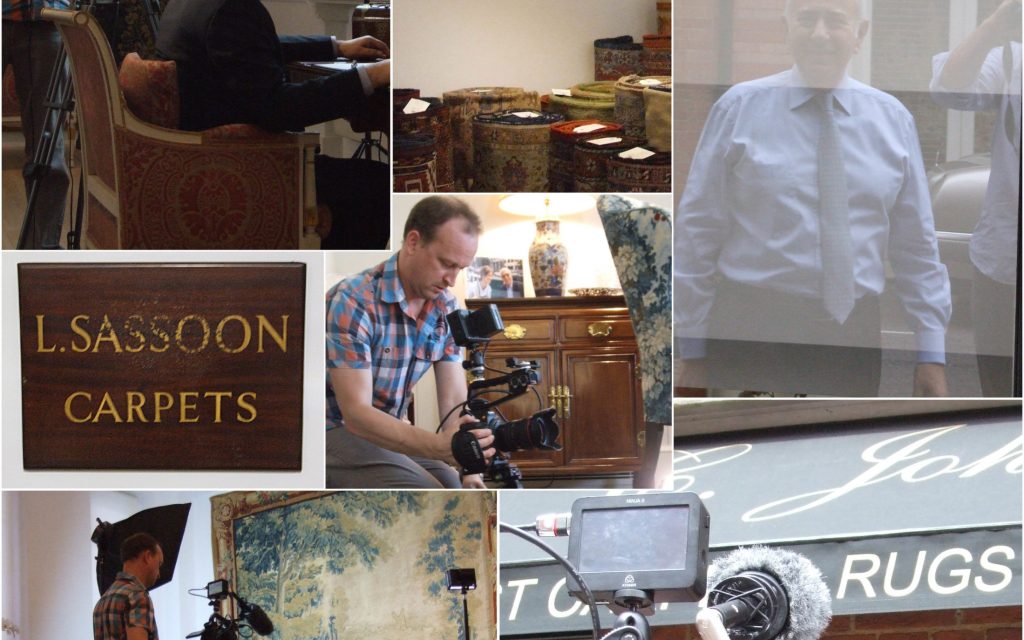 The filming began at 8.30am on Sunday the 5th of July.  We began at Leon's Flat near Edgware Road in central London and spent the morning recording the voice over with Cherie Lunghi. During this time, we began filming the first part of the script. It was fun and exciting to participate in this film showing the Legacy that is C. John and its rich history then bringing this together with the future of C. John in their brand new and modern premises. The afternoon was spent at the new gallery in in 43a South Audley Street, where we completed the filming.
This short film is about '80 years of C. John', it tells the story about the business, when it began and what is has become today.  The new gallery has now been opened in Mayfair and houses a collection of the Finest Rugs and Tapestries anywhere in the world.
Please watch our short film or come and see us today at our new modern gallery in the heart of Mayfair.