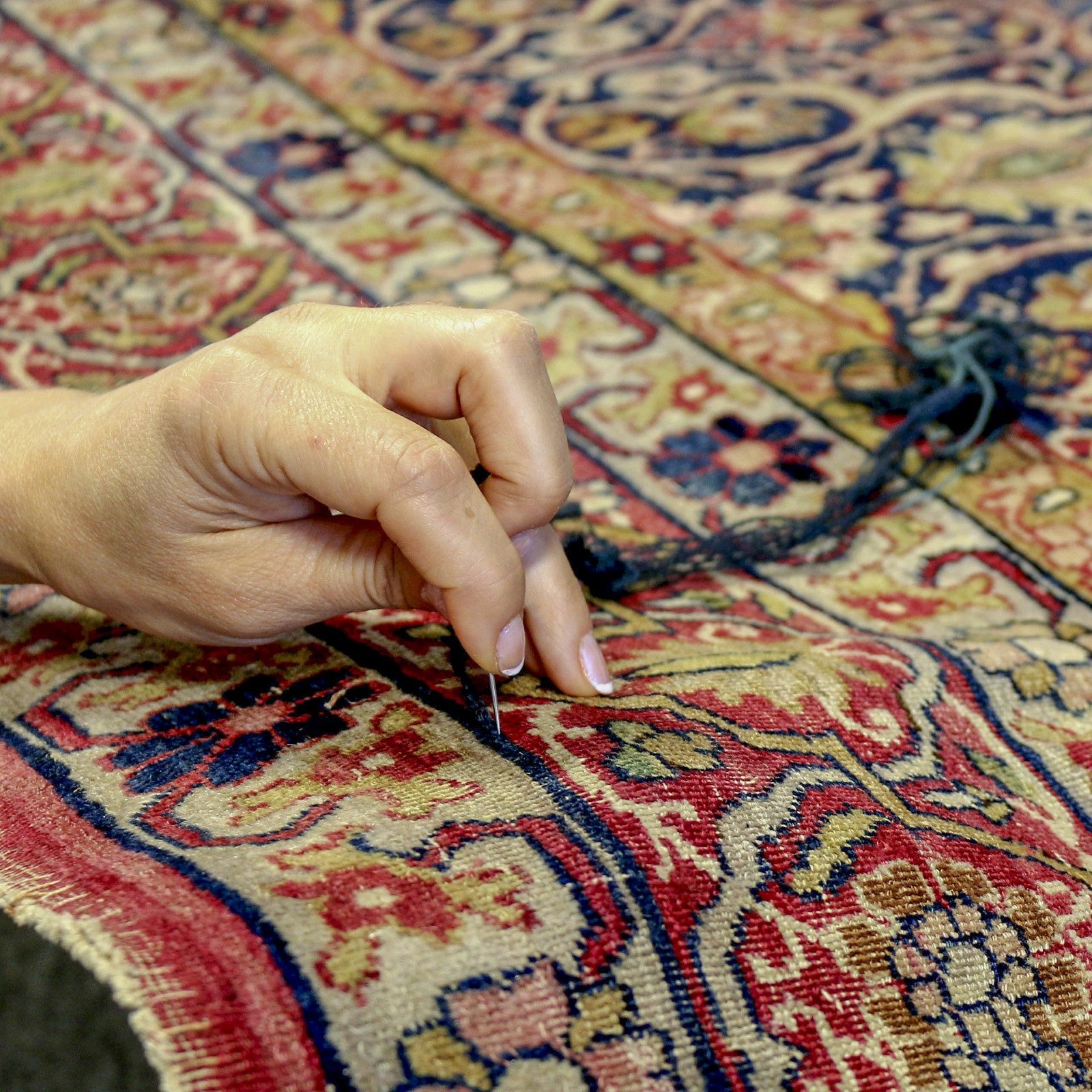 The Highest Level Care
At C. John, we provide all the necessary maintenance needs for your purchase, new or old. Restoration is an art and C. John is an expert; providing the most precious and personal care that one could ask for.
We recommend that a rug, carpet, tapestry or textile be expertly cleaned once a year in order to maintain its appearance and quality of condition. Many of our pieces are investments, and if properly looked-after a piece can easily retain, if not, increase it's value.
C. John can provide all aspects of the necessary maintenance.
We offer an exceptional hand-cleaning and restoration service carried out in our workshop by our highly-skilled craftsmen. In addition, new carpet underlay needs to be continuously changed so that your C. John piece presents itself nicely on the surface.
For all of the above needs, we are happy to arrange collection and return. This service is also available for carpets and tapestries that are not part of the C. John collection.
It is recommended that any minor damage be attended to quickly in order to prevent escalation.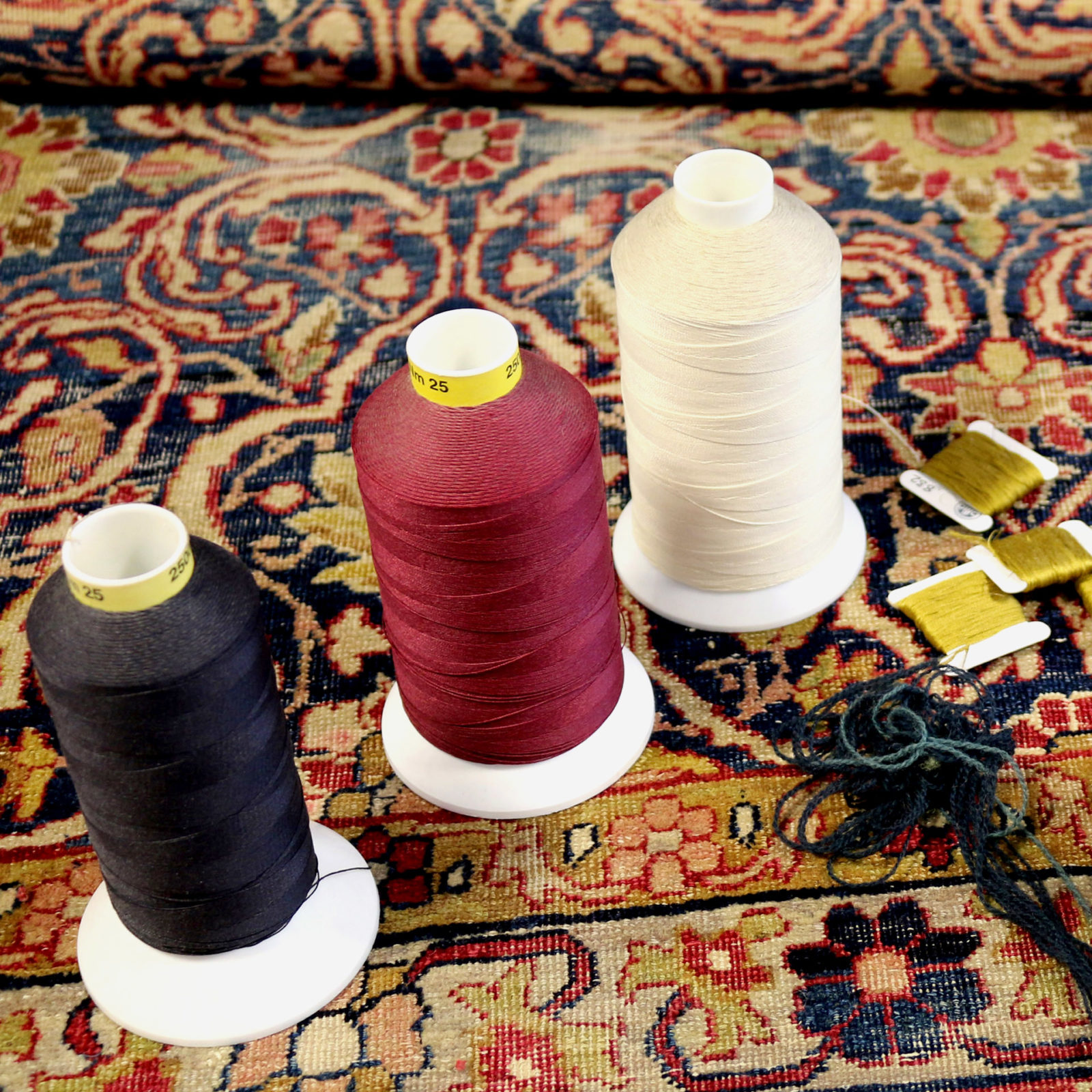 Environmental and Sustainability Policy
Antiques by their very nature as previously owned items have a negative carbon footprint. In addition, carpets, rugs, tapestries and textiles are made from natural materials such as wool, cotton and silk which have no environmental impact and are naturally sustainable and recyclable.
When conserving, repairing and cleaning antique rugs, carpets, textiles and tapestries, we strive to be environmentally friendly by using vegetable dyes, pure soap and deionised water. We use recyclable underlays and, where possible, recycled wool for restoration. Vintage carpets, rugs, tapestries and textiles by reason of their age have no effect on the environment.