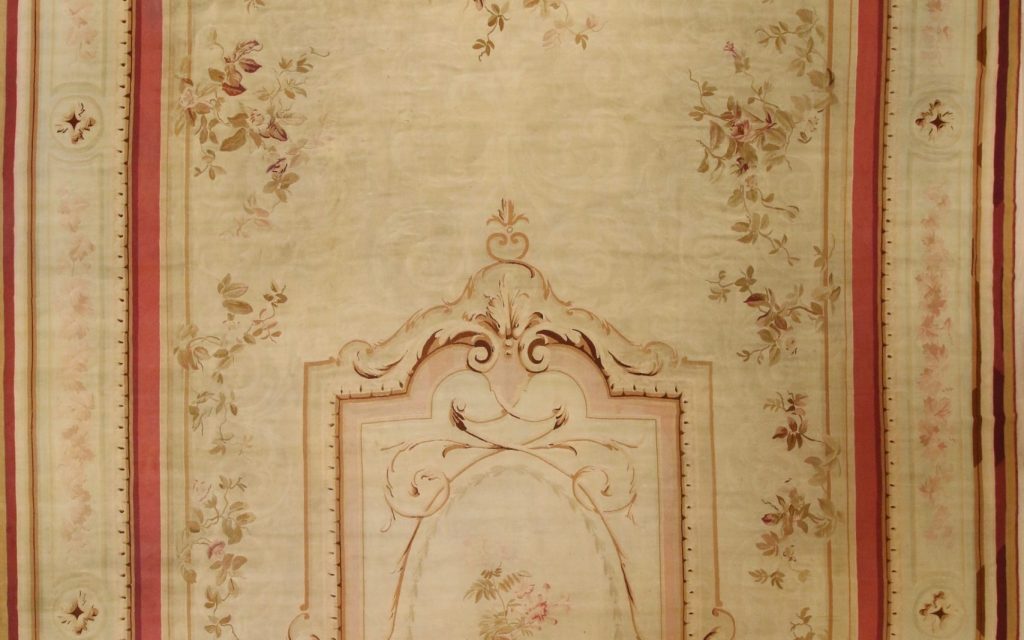 French Aubusson Carpets
The 19th century saw a prolific production of hand tapestry woven carpets in the weaving centre of Aubusson, close to Paris. These carpets were designed to compliment French furniture with their exquisite, colourful, floral designs.
We show here several examples of large dimensions from our unique collection of 19th century Aubusson Carpets of all sizes. These fine woollen tapestry carpets are all in excellent condition and would enhance any style of decoration.
Aubusson Carpet