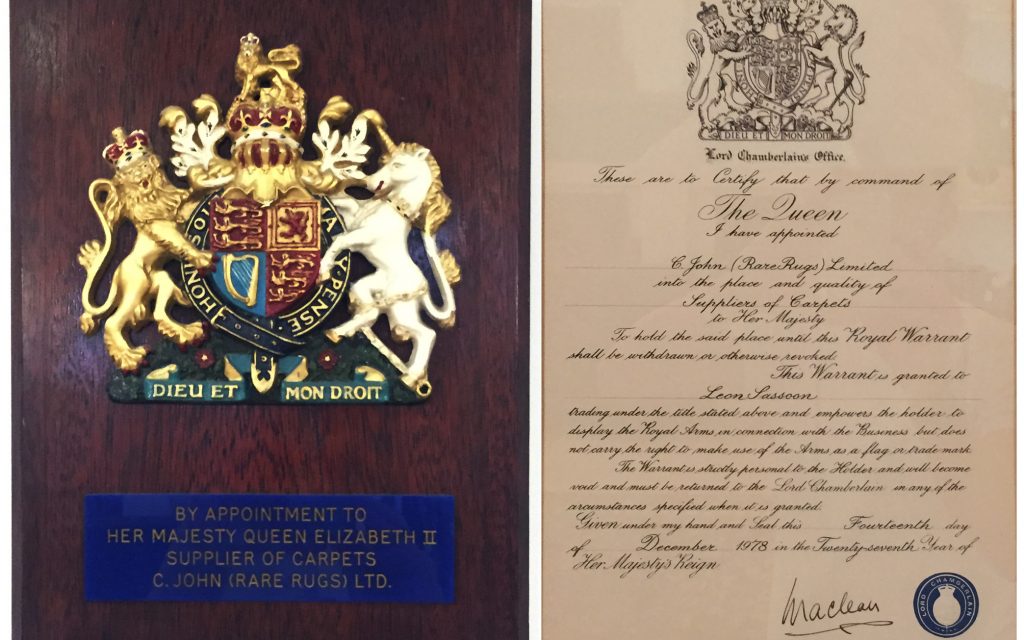 In 1966 C John received the Royal warrant as supplier of carpets to her majesty Queen Elizabeth II.
In 1978 Leon Sassoon at C. John (Rare rugs) limited was personally granted the Royal warrant and they still remain the only fine carpet gallery in the world to hold this privialged positon.
The Warrant allows them to display the Royal arms in connection with their business and obviously signifies a lasting business relationship with the British Royal Family.