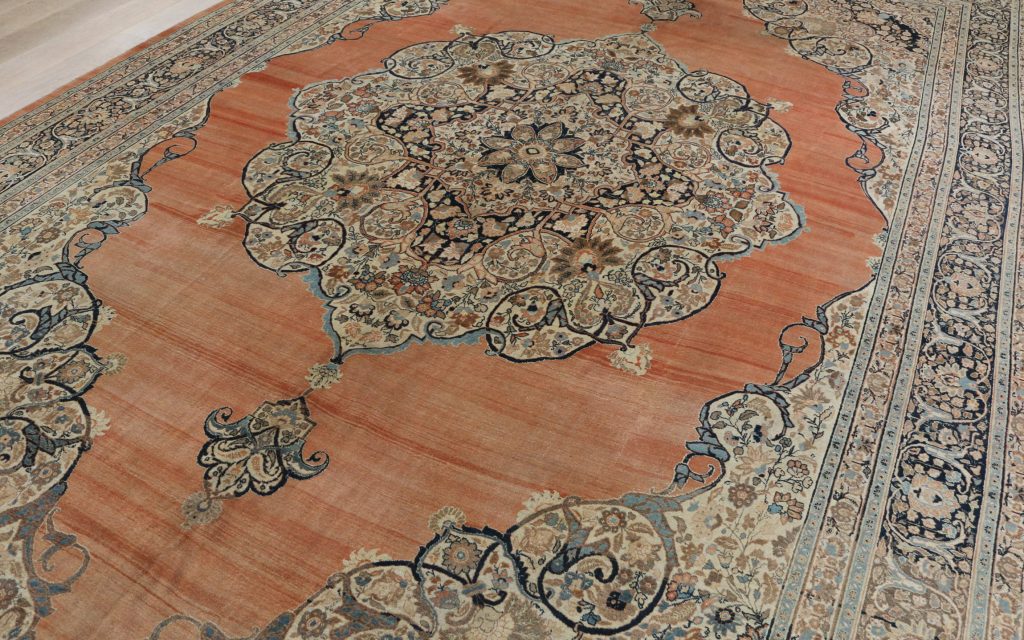 Persian Tabriz Carpets of the second half of the 19th century.
The city of Tabriz lies at the centre of the Azerbaidjan province. Pride of place to the carpet weaving centres of Persia must probably go to Tabriz, because the revival of the industry in the second half of the 19th century was due to the skill, enterprise and vision of the Tabriz weavers.
Tabriz carpets and rugs were beautifully crafted in wool and often silk, creating wondeful woven designs for both the home and export markets.
We illustrate here a small collection of our extensive range of these highly decorative pieces.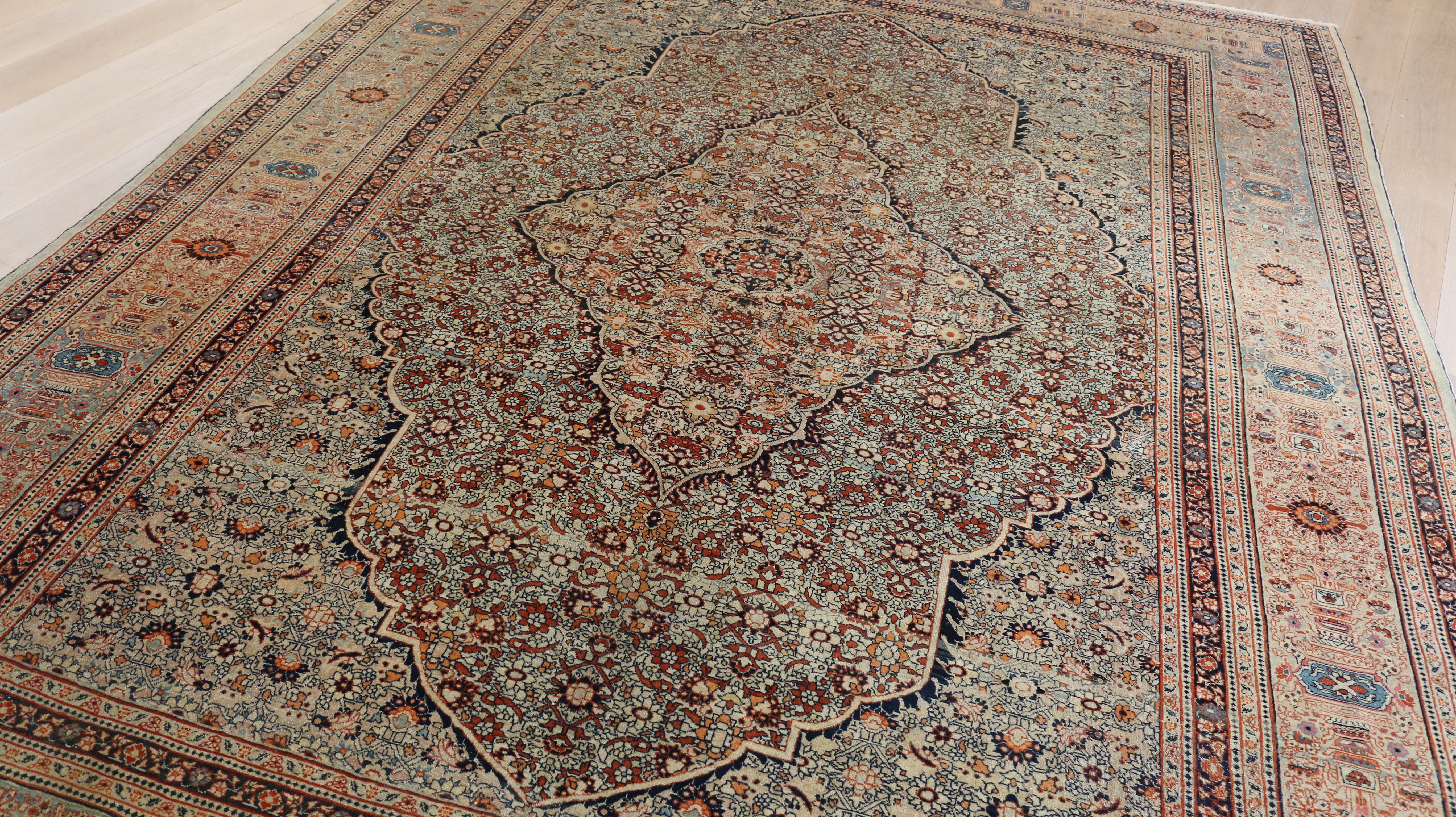 Dimensions: 358 x 277cm   Website number: 003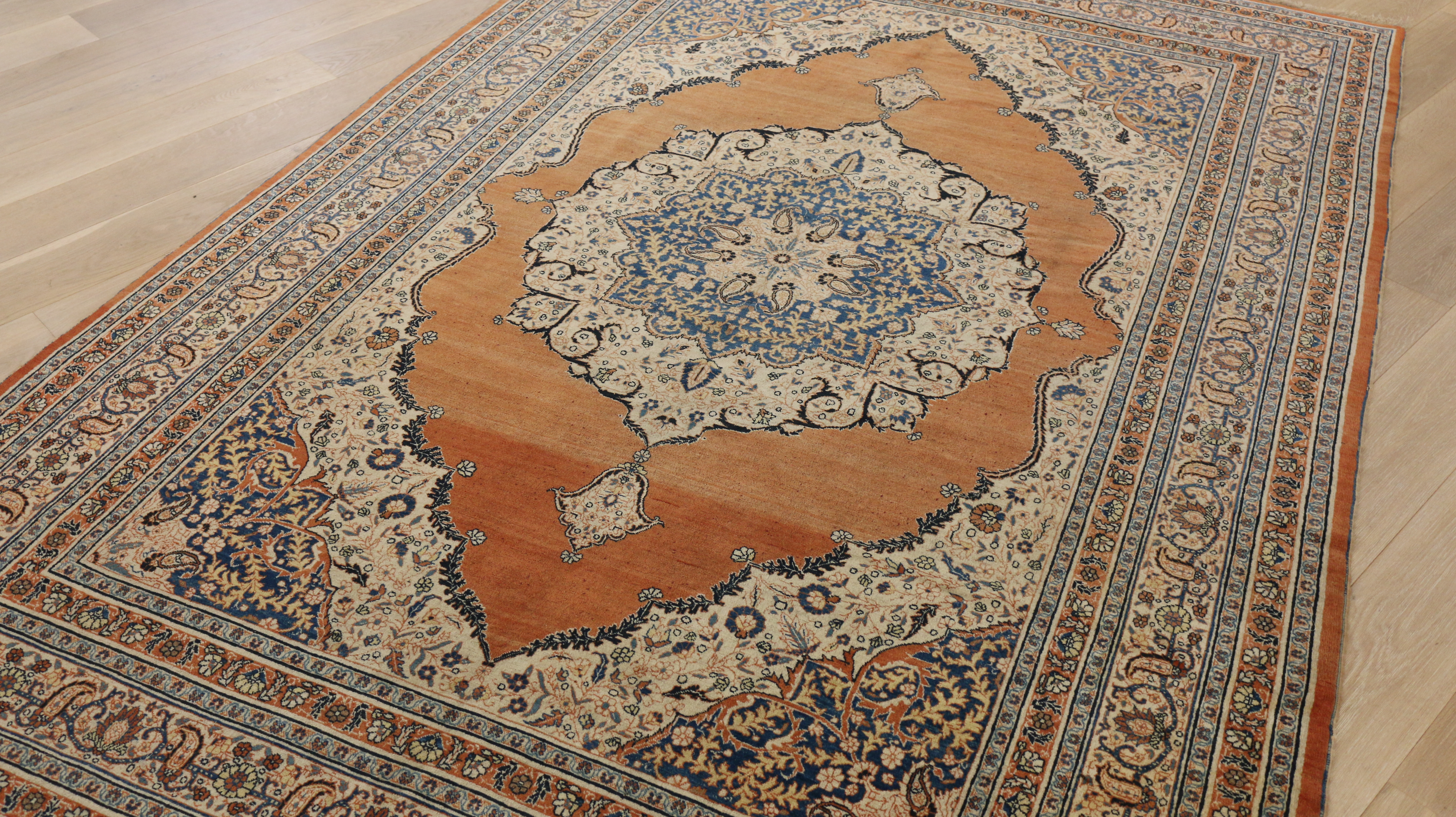 Dimensions: 303 x 208cm    Website number: 157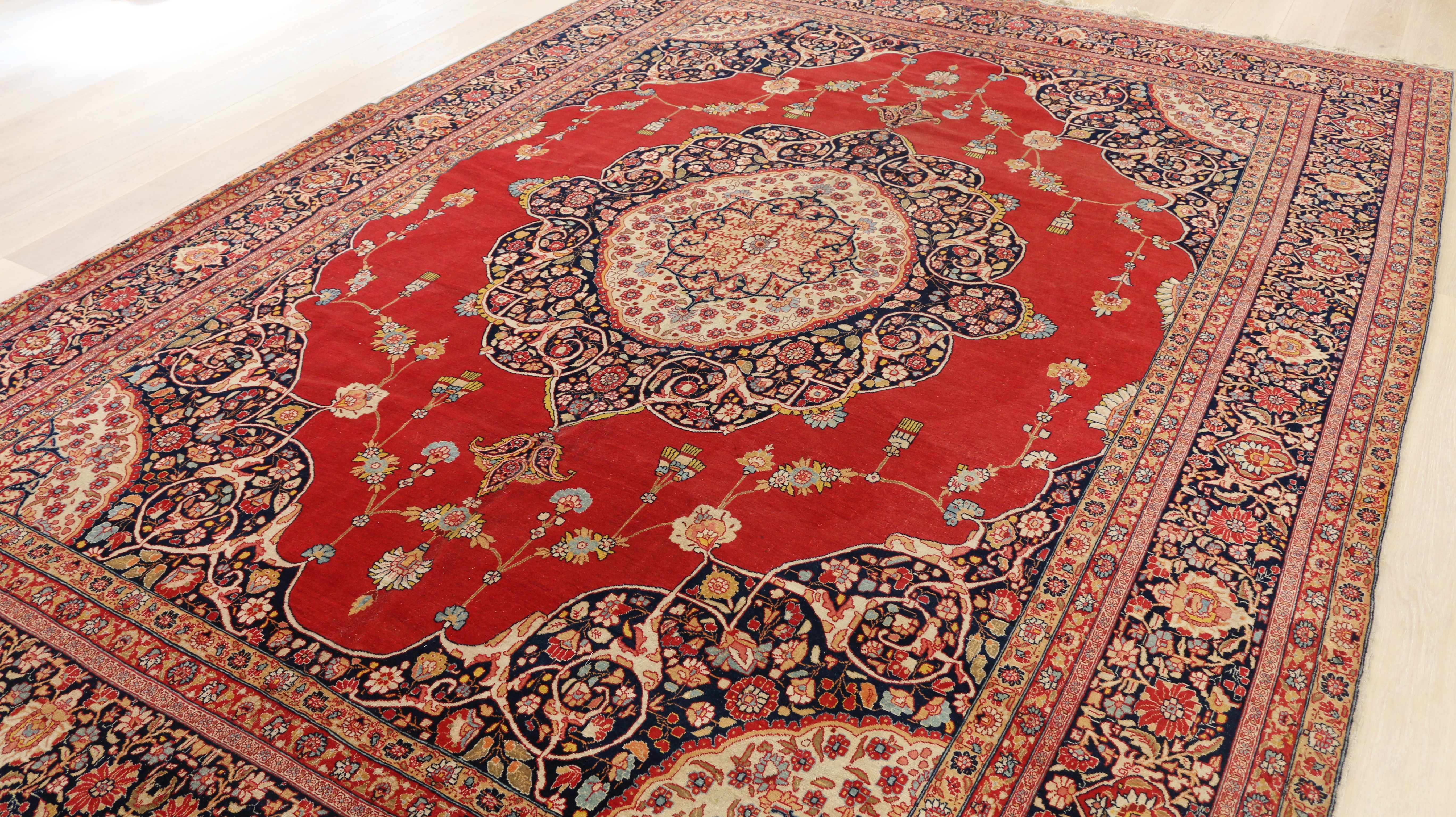 Dimensions: 399 x 287cm     Website number: 398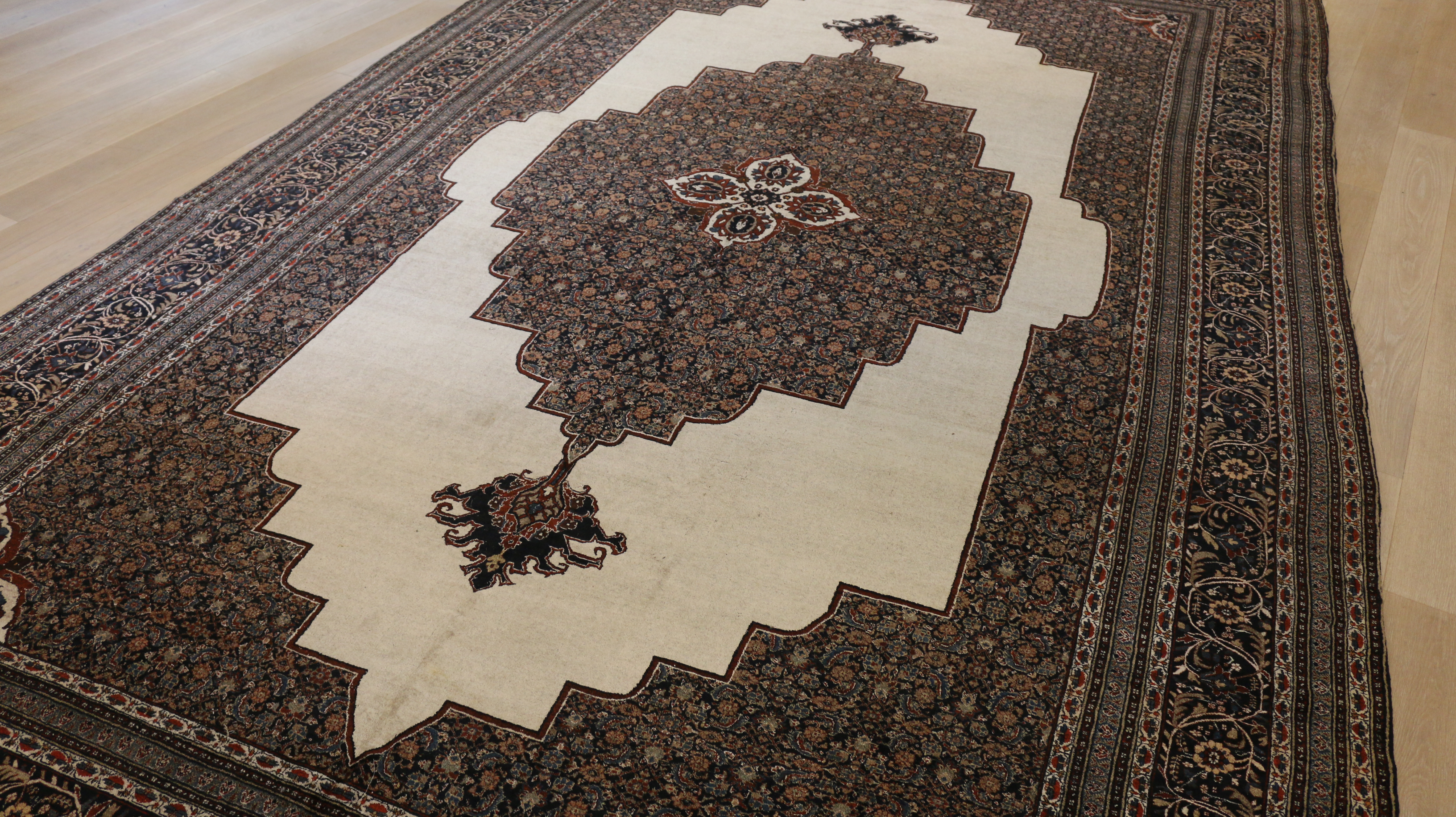 Dimensions: 518 x 312cm    Website number: 140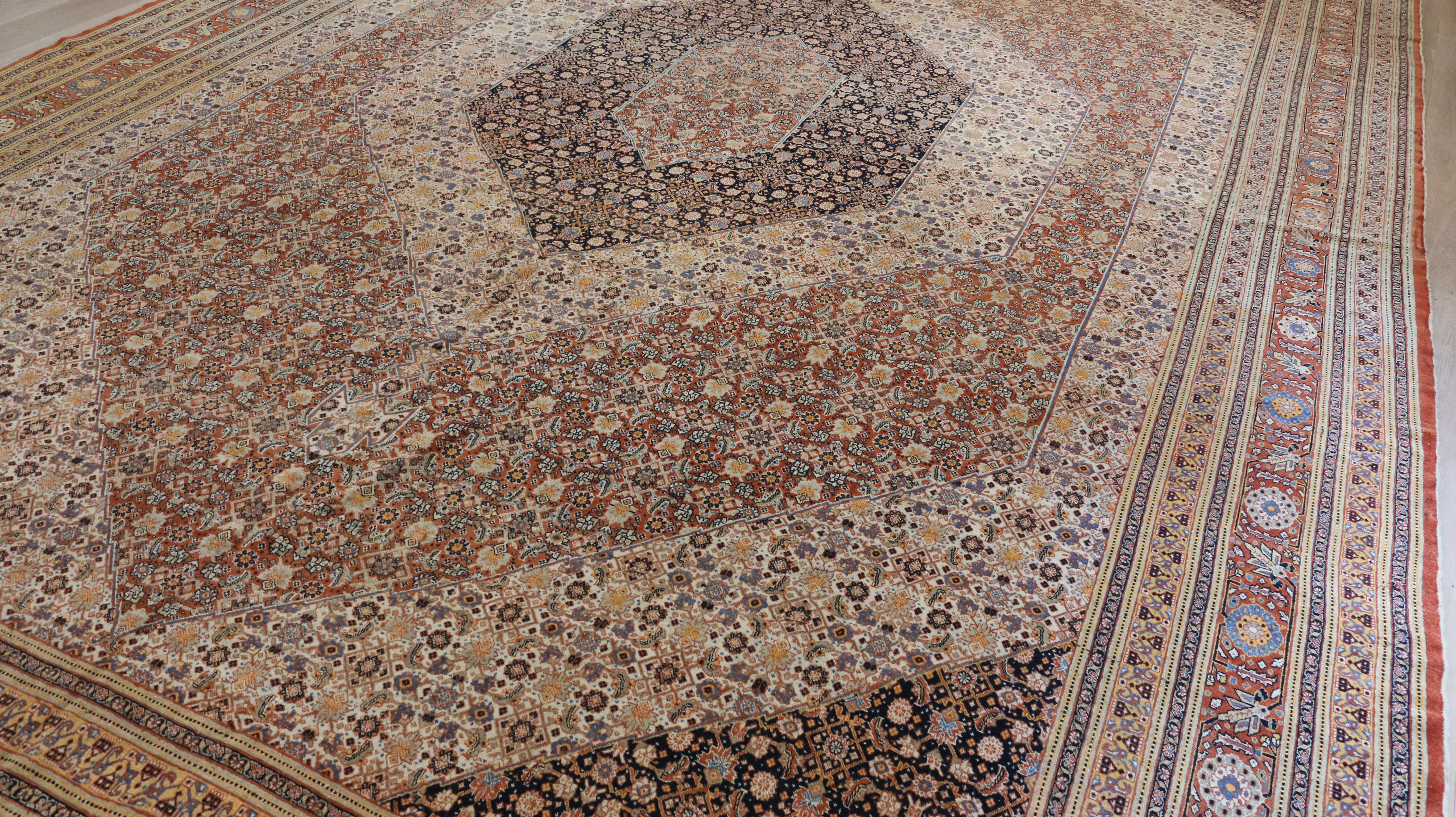 Dimensions: 518 x 386cm    Website number: 137