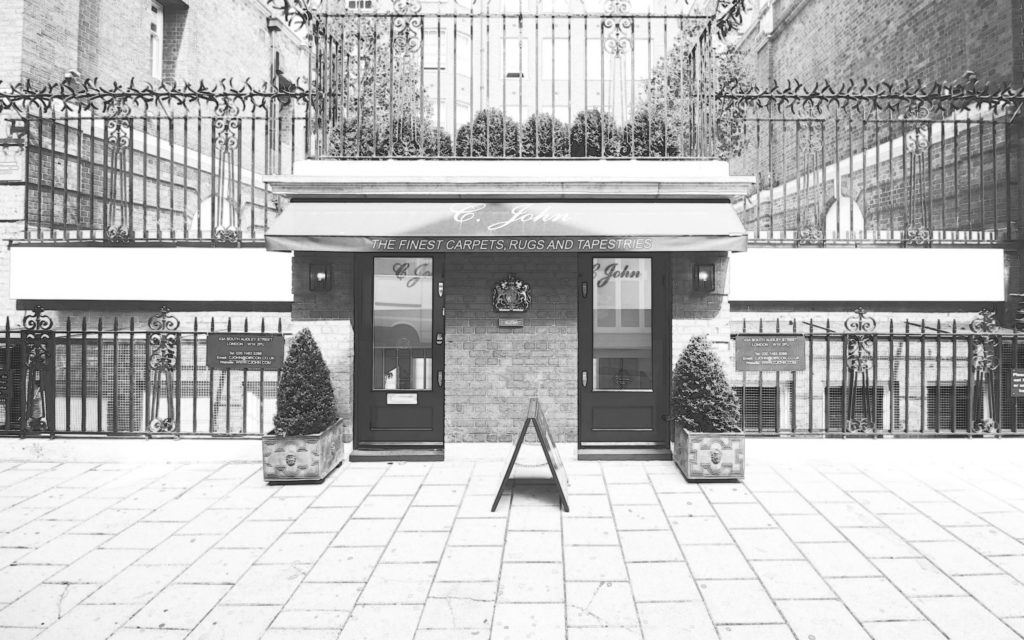 On the last day of 2019, we shall be vacating our premises on South Audley Street in Mayfair. Times are changing and C. John is keeping up with today's trends.
Where one door closes, another door (or window) opens…
We recognise our clients no longer need the physical shop experience, and favour accessing our collection and services via our online gallery. We remain committed to offering the finest antique rugs, carpets and tapestries and providing excellent service to our private clients, interior designers and fellow dealers, albeit, primarily via our digital shop-window at cjohn.com
We will continue to offer home visits and to provide you with a personal service. Appointments to visit your home or any other location can be made, where we can display your choice of tapestries, carpets and rugs in situ.
After more than 70 years in our famous premises in South Audley Street, we have grown to have clients from all four corners of the globe. In keeping with this, much of our trade now happens through our website, where all our stock is represented with high-quality photography.
Please view our virtual gallery at www.cjohn.com and contact us via email, gallery@cjohn.com or telephone 020 7493 5288.